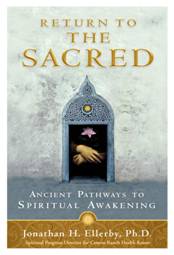 Best-selling authors and spiritual teachers are celebrating Return to the Sacred as an answer to people's prayers. Larry Dossey MD calls Return to the Sacred, "an elegant, enchanting book." Christiane Northrup MD says its "enthralling," Joan Borysenko PhD said, "Very rarely does a book appear with the power to stir the soul; to remind you of what you know in your bones; to inspire you to connect with Spirit in its many forms. Return to the Sacred is such a book."
Have you ever wished for inner peace? Have you sought a deeper understanding of yourself and the spiritual world? Have you followed the popular prescriptions for enlightenment and still found yourself unsatisfied? When times of chaos and change weigh heavy on your heart and mind, how will you take your next step toward lasting peace and wisdom?
'Return To The Sacred' will help you answer these questions and more. It is an extraordinary guide to understanding the importance of spiritual practice and the great diversity of paths that are available to you. This is a book that does more than provide philosophy and inspiration; it gives you the freedom to find a path that works for you and the knowledge to experience the answers for yourself. You will learn about the time-tested tools of spiritual growth that will help you to discover the depths of wisdom, power and peace.
Return to the Sacred will introduce you to the Twelve Master Paths and Practices that have transformed the lives of countless saints, mystics, masters, and sages since the beginning of history. In this book you will find what you need to discover your spiritual personality and choose the path that will lead you toward the realization of extraordinary joy and a life long journey of meaning.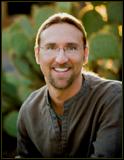 Dr. Ellerby weaves threads of personal growth with comparative religion and fascinating true tales of spiritual adventures with teachers and healers around the world. Through colorful stories and clear reflections he presents a perspective that reveals the extraordinary rewards of spiritual practice, and a realistic understanding of the deep commitments and challenging steps along the way. Return to the Sacred is an inspiring journey around the globe and into the furthest reaches of the Spirit.
Dr. Jonathan Ellerby has spent over twenty years dedicated to the personal, professional and academic exploration of spirituality, healing and consciousness. Throughout his journey he has traveled the world to meet and study with spiritual teachers from more than 40 cultural traditions.
With a doctoral degree in Comparative Religion, and ordination as an Interfaith Minister, Jonathan has worked as a healer, teacher, and consultant with in settings as diverse as hospitals, major corporations, prisons, community groups, conferences, and some of the world's leading holistic health resorts.
Jonathan's work and training has taken him deeply into the worlds of Indigenous Healing, corporate culture, and Integrative Medicine. Jonathan is the Spiritual Program Director for the acclaimed Canyon Ranch Health Resorts.
Jonathan has been featured on radio, TV, and in a recent documentary, "Secrets of the Soul." On January 1 of 2009 he will release Return to the Sacred: Ancient Pathways to Spiritual Awakening, a book with Hay House; and in February 2009 he will release an 8CD audio learning program with Sounds True, titled: "Your Spiritual personality: How To Find The Right Practice For You."